A Trusted Deaf Fire Warning System
MDH Wireless offer effective deaf fire alarm warning systems across the UK. Our deaf fire alarm broadens the effectiveness of an existing fire alarm system by enabling pocket receivers (dedicated "pagers") to react to an alarm condition over a larger area.
A qualified fire engineer connects this system to your existing Fire Alarm panel, so you can ensure instant protection for deaf and hard of hearing people within your organisation.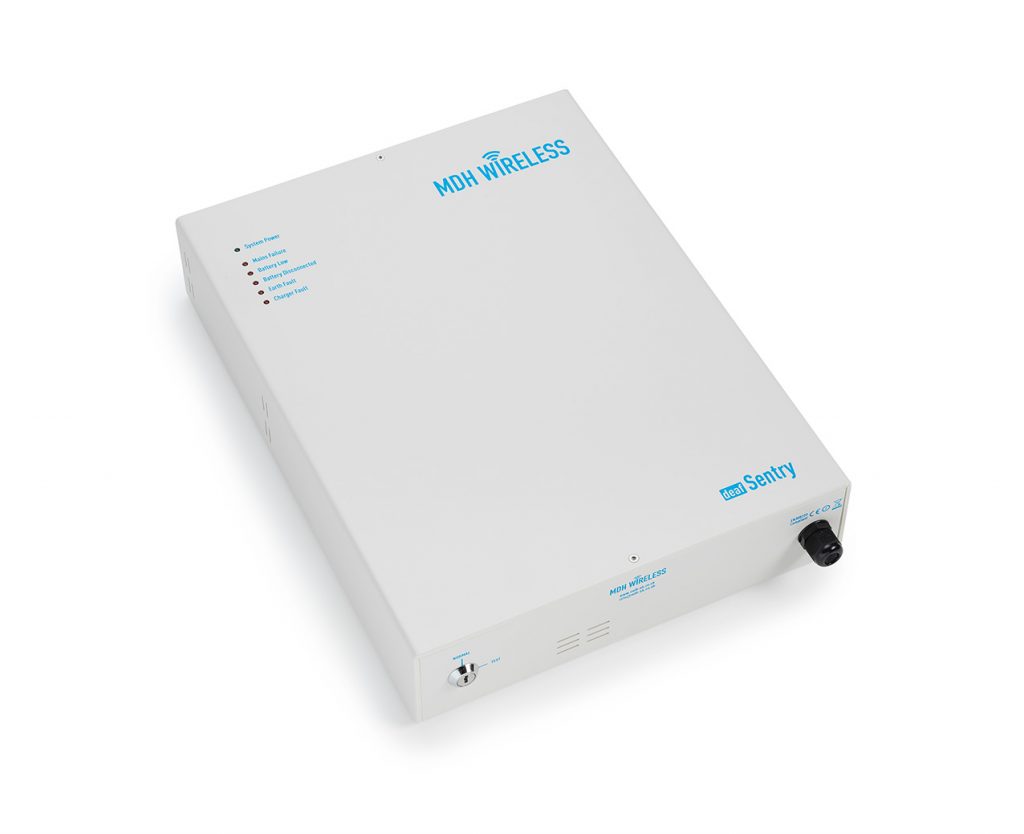 How Does a Wireless Deaf Fire Alarm Warning System Work?
A wireless deaf fire alarm warning system works with a transmitter which is usually fixed on the wall, usually near the fire panel or an I/O unit on the fire loop. A volt-free contact from the fire panel (or I/O unit) is connected to the transmitter. In the event of a fire or evacuation alarm, the relay opens, and the transmitter starts to broadcast out messages.
The pre-set message or location ID which are broadcast out by the alarm system is picked up by vibrating pagers, carried by deaf staff or deaf visitors enabling prompt onsite action to be taken.
Different fire zones can be supported by the system, and different messages broadcast accordingly.
This system is BS compliant, conforms with DDA requirements and features an EN54-4 battery-backed power supply. This system is connected directly to the fire alarm panel, which needs to be undertaken by a fully qualified fire engineer.
This system has been designed for all sizes of premises and in particular dispersed establishments such as universities, colleges and public and commercial or industrial buildings.
For the deaf and hard of hearing, to help you meet your DDA obligations:
Easily Added to Existing Alarm Equipment
Text Message Location ID to Pagers
Up to 3km Range
No Ongoing Contracts
Self Monitoring
Site Survey and Fire Test facility built in
With EN54-4 approved power supply, and battery condition monitoring, this microprocessor-controlled unit can handle up to 13 separate fire panel inputs. All are housed in a UL94 V0 fire-retardant plastic housing, with test and site survey key switch facility built-in.
We offer a 1-year return to base warranty and an extended warranty on this product.
By connecting it to your existing Fire Alarm panel, you can give instant protection to deaf and hard of hearing people within your organisation.
Get in Touch
For an effective, reliable Deaf Fire Alarm warning system call the experts on 01280 845530 or email info@mdh-uk.co.uk